Improve productivity, well-being, and culture while avoiding costly crises with a Proactive Employee Assistance Program (P-EAP)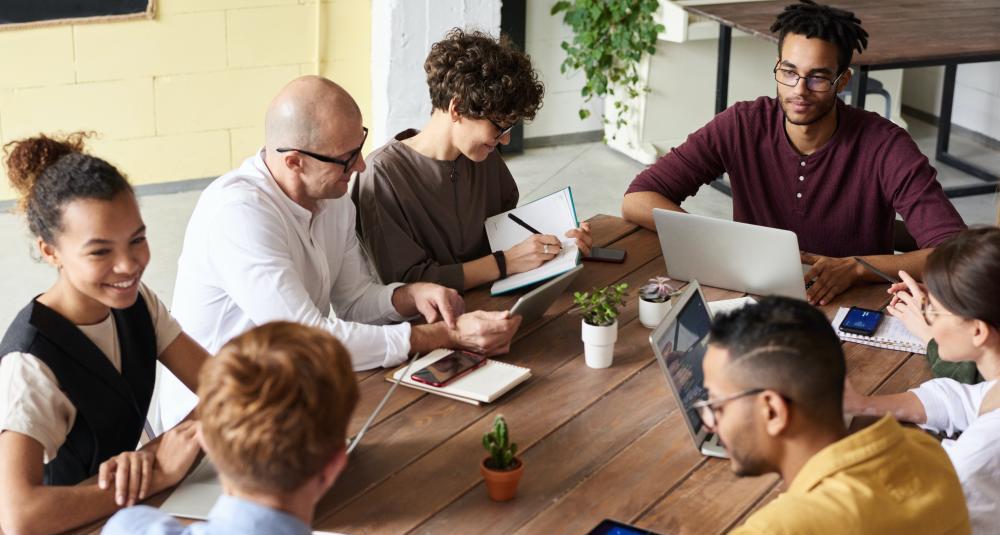 See how proactively addressing workplace mental health and addiction at a cultural level with a P-EAP allows you to:
Maintain employees who are happy, loyal, engaged, and productive
Reduce stigma, promote connection, and start healing
Increase the likelihood of people reaching out for help
Help individuals receive upstream support before a crisis ever occurs
And more
What is a 10% increase in productivity worth to your organization?
Submit the form and you will hear from a Blunovus representative soon.
Blunovus is here to help you proactively manage mental health and addiction issues within your organization with our Proactive Employee Assistance Program (P-EAP)—and we guarantee results, including increased productivity.
How much is a 5, 10, or 15% increase in your team's productivity worth?
Your team is both your most valuable resource—and your biggest expense. We will help you open the conversation around mental health and wellness and allow you to take care of your team members—and their loved ones—to bring about:
Positive cultural change
Healing
Loyalty
Productivity
Engagement
Longevity
Roughly 21% of your team members will experience anxiety this year
13% will suffer a major depressive episode
7% have a substance use disorder
Nothing impacts your productivity more than the unspoken and unaddressed mental health issues operating under the surface within your organization. Additionally, these mental health issues will account for an estimated 21% turnover in your workforce annually.
Blunovus is here to help.
As you implement our CARE Initiative, your organization will experience a positive cultural change that proactively supports employee wellness and focuses on human connection—because people need people.
The CARE Initiative consists of four interrelated services:
Continuing 24/7 CARE Center text/call-in access to our CARE Connector staff
Upfront manager training
Upfront team member education
Ongoing resource library access
We will help your organization address the stigma associated with mental health and addiction issues while promoting connections that allow individuals to heal. By opening conversations early, mental health discussions can be moved "upstream" to help avert times of crisis.
Mentally healthy team members are more productive, happy, loyal, and engaged.
We also offer an in-depth leadership seminar for executives and managers. This seminar provides all leaders with a course designed to help them recognize signs and symptoms of individuals who are struggling and need help. It also shows leaders how to open and manage conversations about mental health and addiction so they can more effectively assist team members in need.
We would welcome an opportunity to talk to you about joining the Blunovus family. We are here to help your organization heal and bring about meaningful cultural change that will result in increased productivity and team member longevity.
Pricing is determined by the total number of team members at the time of engagement. All pricing includes CARE Center access for family members and loved ones.
Contact us today by submitting the form above!