Why choose Blunovus over an existing EAP?
Blunovus training and support can supplement or replace a standard Employee Assistance Program (EAP). National averages tell us standard EAPs don't get used and fail to provide your employees with the support they need.
Blunovus is different. We deliver proactive training and support on a cultural and individual level, allowing you to create psychological safety in the workplace while increasing EAP engagement, well-being, and productivity.
---
Employees who miss work due to mental health problems are seven times more likely to continue missing more work than those with physical health issues.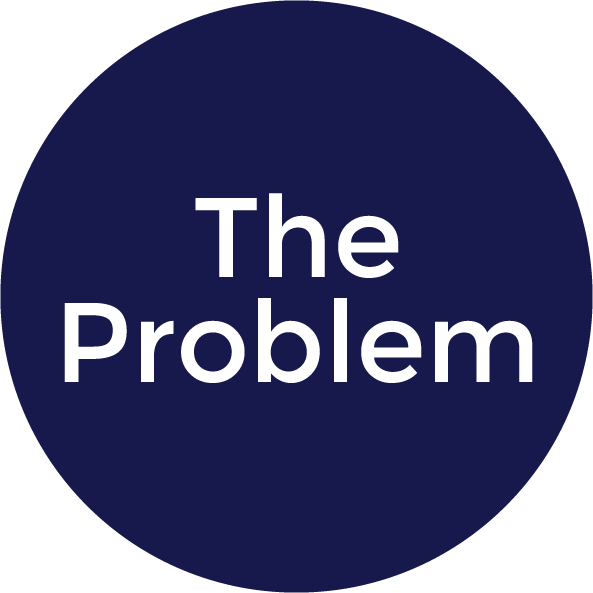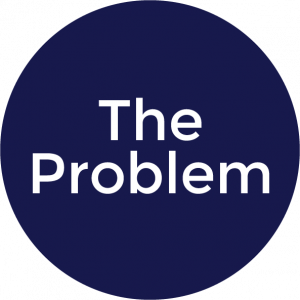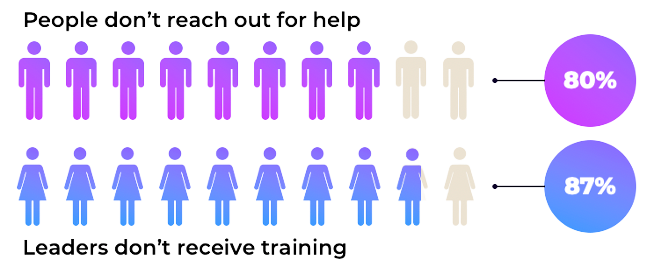 How Blunovus is different
PROACTIVE
Focuses on "upstream" employee engagement to avert crisis
HIGH ENGAGEMENT
20-50% client engagement—
20 to 50 people out of 100 engage with Blunovus yearly
SUPPORT NOW
On-demand engagement through a 24/7 text/call emotional support line
ANONYMITY
Callers may remain anonymous to receive support that stays in the CARE Center
TEXTING ENGAGEMENT
Immediate support via text messaging available
TAILORED THERAPY
Referral to professional with specific expertise matching individual's needs
ACTIVE ONBOARDING
Upfront team member onboarding to promote engagement from service launch
MEANINGFUL REPORTING
Monthly and quarterly analytics to show utilization and recommend courses of action
EASY ACCESS
One-touch client-branded app to access services on-demand
PURPOSE-DRIVEN
Active engagement is the primary objective to impact lives and bring about cultural change
REACTIVE
Exists primarily to assist in a time of crisis—if at all
LOW ENGAGEMENT
1-3% typical national engagement—
only 3 people out of 100 engage yearly
SUPPORT ON A SCHEDULE
Call during business hours to set an appointment to talk to a counselor in weeks or months
NO ANONYMITY
Callers required to provide personal information to engage with a counselor or therapist
TRADITIONAL PHONE ENGAGEMENT
Need to set an appointment to talk with a therapist
GENERAL THERAPY
Initial "free" services limited to in-house or retained professionals who may not be a counseling f it
PASSIVE ONBOARDING
Generally included as an add-on to a health policy and no specific onboarding procedure
SPOTTY REPORTING
Get a report only upon request and hope it's meaningful
BURIED ACCESS
Required to remember what services are available and how to access them in times of crisis
CHECKBOX-DRIVEN
Often provided to meet a corporate requirement rather than to meet employee needs