Honest. Innovative. Personal. Enlightening.
That's what people say most often when they hear our founder present a keynote or workshop.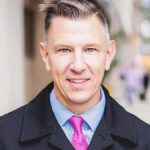 Thank you for considering me as a speaker for your event.
My guess - you're looking for a presenter who will connect, challenge, and offer a fresh perspective on addressing addiction and mental health?
You want a speaker who draws in listeners, makes them laugh, and inspires them to take action. I want that too!
As a go-go entrepreneur, I tend to bore easily. That's probably why I'm obsessed with keeping things fun and interesting.
I want your audience to walk away happier, motivated, and changed, so I teach easy-to-grasp concepts using humor, experientials, and storytelling - it's a very interactive performance.
If you like the sound of that, let's talk. Contact me here.

James is inspirational, empowering, and insightful. He'll get you inspired. He knows his stuff, provides stats and stories, and he engages with his audience.

Justin Hammond | Nozani
Recent Keynote Presentations
The Alarming Truth About Addiction At Work
Time:
20-60 minutes
Suited for: 
CEOs, CHROs, CFOs, COOs, and other HR Executives looking to support their employees and save money and time by improving how they address addiction in the workplace.
Objectives:
Learn how current drug policy is impacting employees and the bottom-line.
Increase your understanding on why people struggle with addiction.
Gain insight on how to bridge the gap in addressing addiction in the workplace.
Summary:
Now is the time to challenge how we see mental health and address addiction in the workplace, with a commitment to do better.
So, the real question is: Why do we need to address these issues differently anyway? Or, ok great, is this going to open a "can-of-worms" at my office?
In this honest, inspiring session, James will challenge you to rethink current drug policy, share how your organization is impacted by mental health and addiction, and demonstrate what we can do about it — because your employees deserve it, and your company needs it.
Cultivating More Click Moments
Leveraging Innate Listening & Insight for Better Outcomes.
Time: 
45-90 minutes
Suited for: 
Therapists, counselors, psychologists, addiction professionals, psychotherapists, social workers, interventionists, and ed. consultants looking to gain a deeper understanding on how insight and transformation work.
Objectives:
Understand how innate listening sparks further "aha moments".
See how to build trust, create hope, and empower clients effectively.
Learn the science behind safe environments and transformation.
Summary:
As a provider in this churn-and-burn, fast-paced world... why should you consider listening more and responding less? Conventional wisdom holds that when you don't have all the answers, you're not doing your job and look unqualified or unprofessional.
But, just maybe, could the opposite also be true?
Come to this exciting session to hear our founder reveal how innate listening (it's more than you think) is indeed the answer to greater client insights, transformation, and better results.
Family Crisis to Calm: A Cry for Connection
A Fearless Look at Communication, Relationships, and Addiction
Time: 
60-90 minutes
Suited for: 
Families, individuals, teachers, counselors, leaders, and addiction professionals looking to gain an understanding on how meaningful connection transforms everything.
Objectives:
Learn to connect, communicate, and solve difficulties with loved ones.
Gain more insight, peace of mind, and recognize the importance of self-care.
Navigate family crisis with more clarity, calm, and confidence.
Summary:
Most everyone wants to have peace of mind and be happy.
But most everyone misunderstands how that actually works.
And this confusion, when resolved, will make you better at just about anything you do.
It's time to challenge what you think you know about communication, relationships, and behavioral change and reconsider how you see and show up in the world.
Register for this highly engaging presentation to hear our founder's key insights on a subject near and dear to his heart: how meaningful connection heals the hurt, improves relationships, and increases happiness.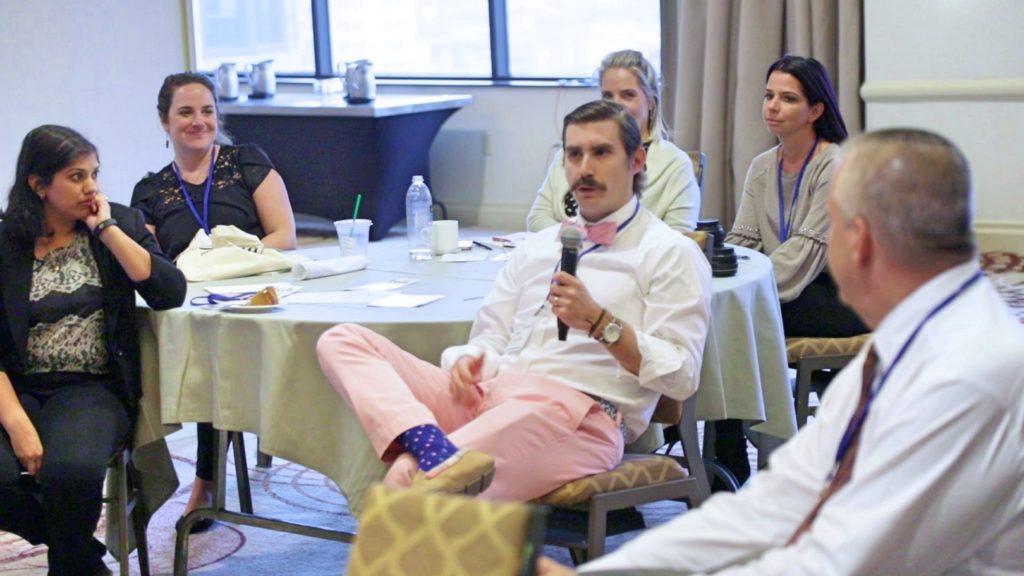 James talks about the serious nature of addiction in the workplace. His talk is insightful, clear, and applicable. He hits a difficult subject head on. It's personal and he's passionate about the topic.

Jim Divver | Zion's Bank
"Right after your talk, I helped a family with an alcoholic father and did what you said. I just listened...for a couple days. When they discovered we couldn't accept his insurance, they still insisted he admit with us because of how I showed up. This stuff works!"











—

Josh Zeises // Enlightened Solutions
"I learned that too often we listen to respond, not listen to understand. I learned valuable lessons about how to be more intentional with my listening."











—

Kyle Roberts // Footprints To Recovery
"This training was worth every penny and more. I think it was truly revolutionary for our organization. The training was applicable to every person in the company. It would be unwise to not take advantage of this."











—

Matt Haugen // First Step Center
"The connection James makes with a room is impactful. His message is clear, direct and very powerful. He really makes you feel like "you matter". He is one of the best speakers I've had the chance to listen to."











—

Dustin Douglas // Dreamscape Marketing
"James is an excellent knowledgeable speaker who engages his audience…making the talk memorable. Not only did I enjoy his talk and learn from him, it changed my life and the way I interact with people. He gave me the tools and desire to be a better listener not only at work but in all my interactions. I can't wait to see him speak again!"











—

Lorinda Yorlano // Integrity Billing
"James is able to connect with every single audience member in a way that I rarely see, especially in this industry. I have seen James speak multiple times and every time, I am blown away with how powerful and moving his presentations are, while still providing practical and actionable solutions."











—

Katharine Agliata // Recovery Brands