Utah Worksite Wellness Annual Conference 2021 | Blunovus
March 3 @ 8:00 am

-

March 4 @ 5:00 pm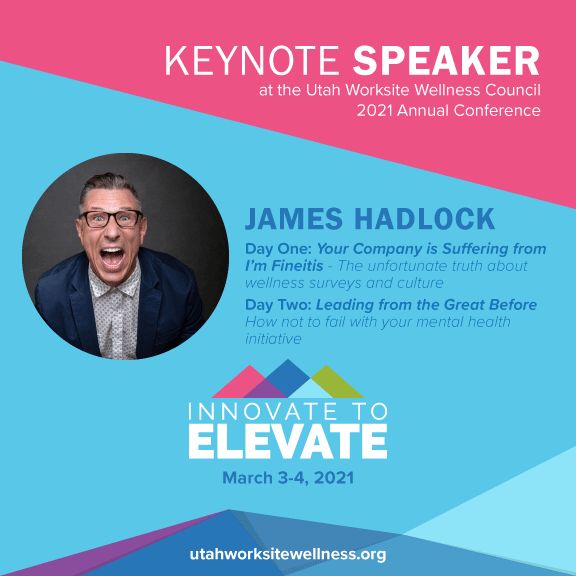 The Utah Worksite Wellness Council is holding their Annual Utah Worksite Wellness Conference March 3 and March 4, 2021. This event is dedicated to helping HR professionals and companies better support their employees in their mental health.
Register HERE Today!
James Hadlock, Blunovus Co-founder, will be presenting two keynote speeches at the Utah Worksite Wellness Council 2021 Annual Conference.
The speeches are as follows:
Day One: Your Company is Suffering from I'm Fineitis – The unfortunate truth about wellness surveys and culture.
Day Two: Leading from the Great Before – How not to fail with your mental health initiative.
Learn more about Blunovus and our mission HERE.
We're so excited to join the Utah Worksite Wellness Council and contribute to the cause of improving workplace well-being.  Please join us to learn more about the mental health tools and resources needed to support your employees and help them improve their overall mental health. 
Register today and find more info using the following link!
https://utahworksitewellness.org/events/2021-utah-worksite-wellness-annual-conference/