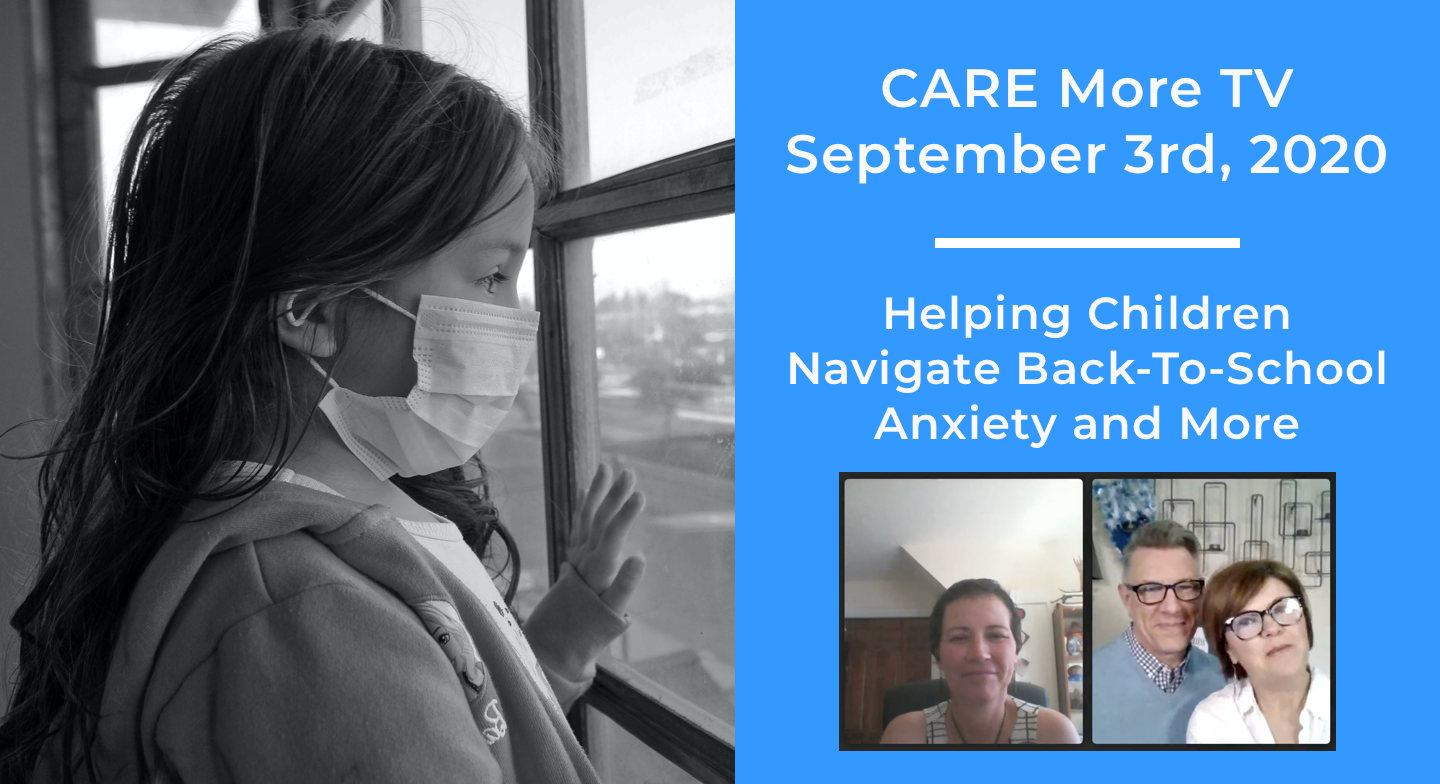 September 3rd, 2020 episode of CARE More TV:
How to help your children navigate the anxiety they may be feeling with the start of school with Clinical Mental Health Counselor, Julia Moench-Parent.
Julia discussed how we can talk to children about anxiety and other challenging subjects. She also elaborated on the different things you can teach/model to your child when they have anxious thoughts. And much more!