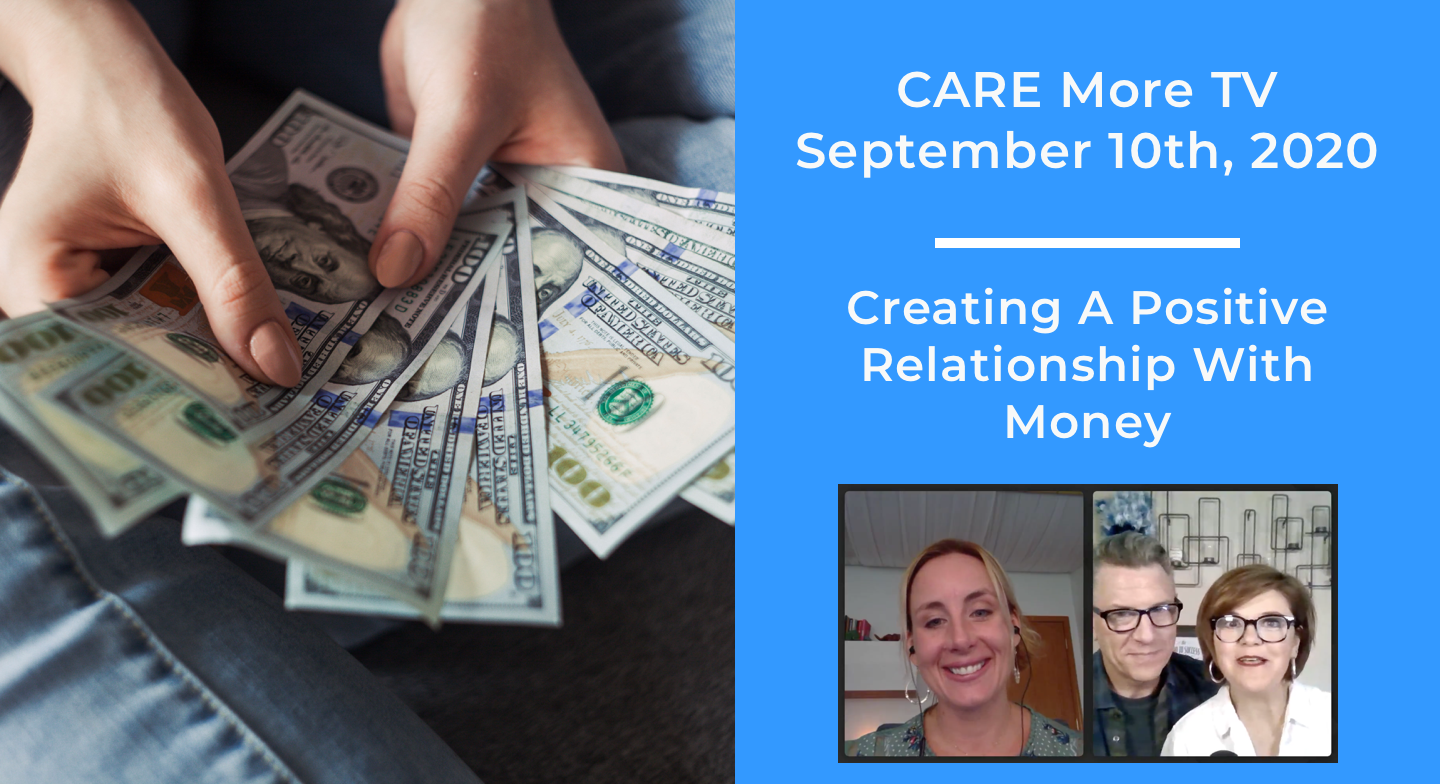 September 10th, 2020 episode of CARE More TV:
How to create a positive relationship with money and how that will contribute to your financial and mental well-being with The "Mindful Money Therapist"/LCSW, Susan Bollow.
Susan talked about how important it is to not only address our uses of money, but also how we feel about money and much more. Enjoy the episode!