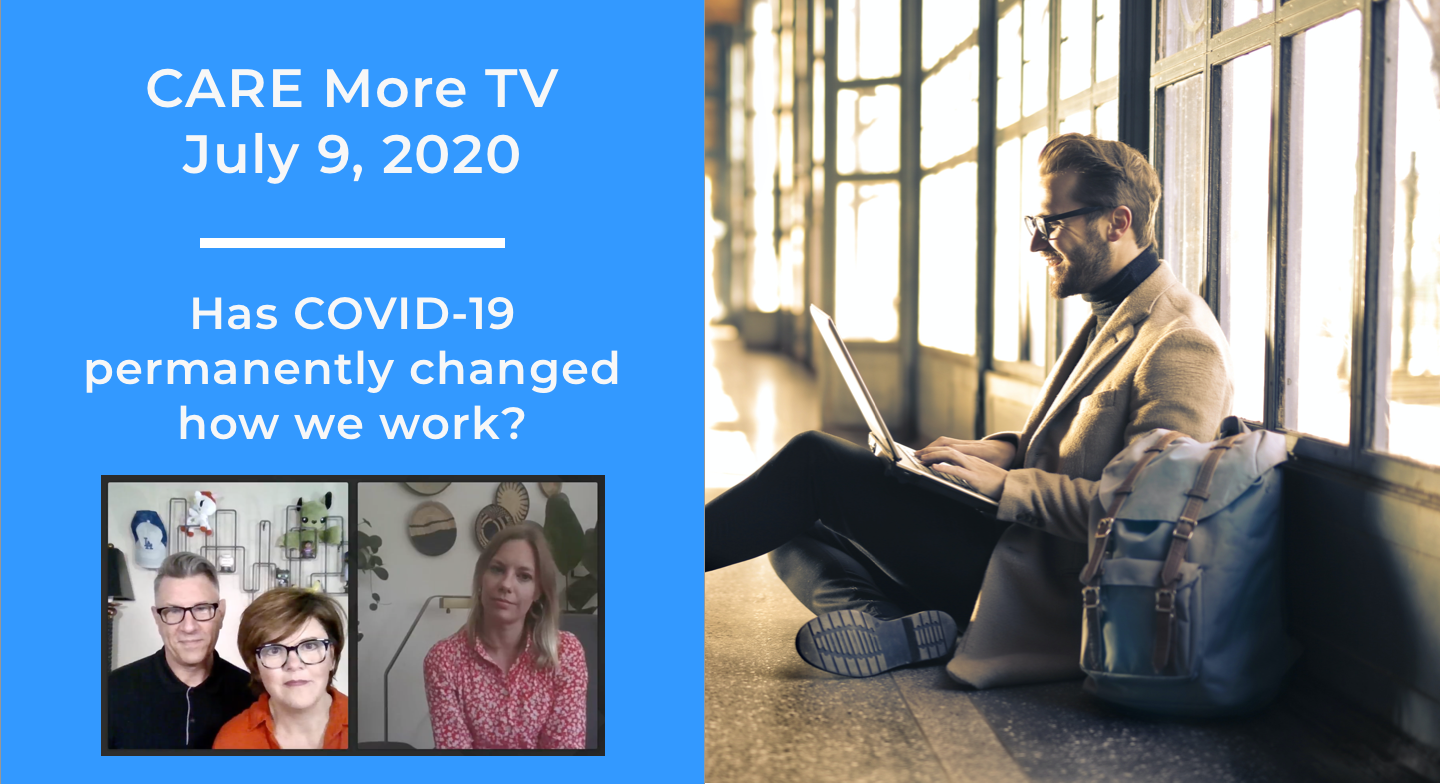 July 9th, 2020 episode of CARE More TV:
Talking about whether or not COVID-19 has permanently changed the way we work with Kylie Peterson, Director of Health and Wellbeing at Diversified Insurance.
Kylie shares great information on how COVID-19 has impacted—and will continue to impact—the workforce. She also elaborates on how we can manage our well-being at work.