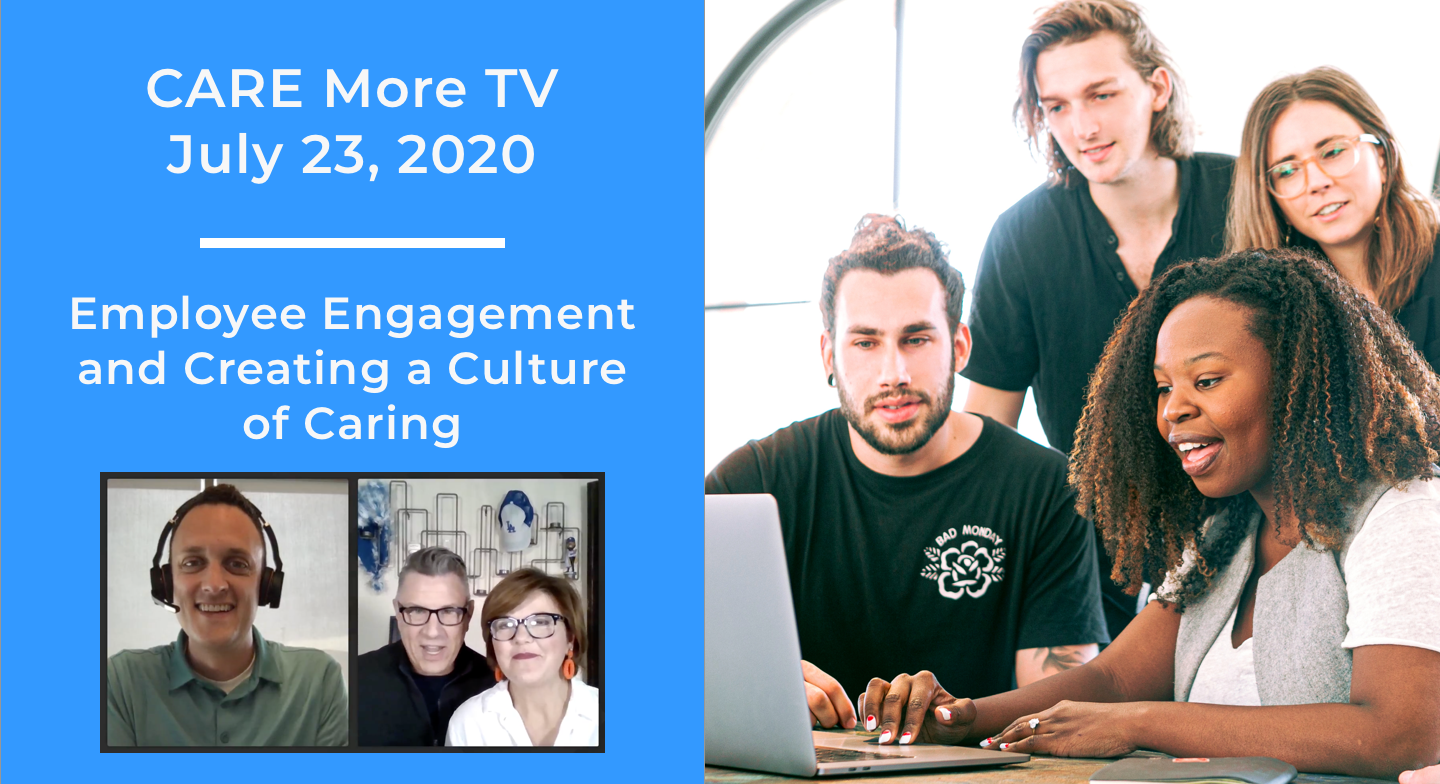 July 23rd, 2020 episode of CARE More TV:
Talking about how to increase employee engagement and create a culture of caring, especially during COVID-19, with Jared Olsen, Head of Customer Success and Product Evangelist at Motivosity.
Jared Shares awesome insights, tips, and examples for how you can boost your workplace culture and help people feel a greater sense of connection. He also discusses how doing so will help your company lift engagement and productivity.