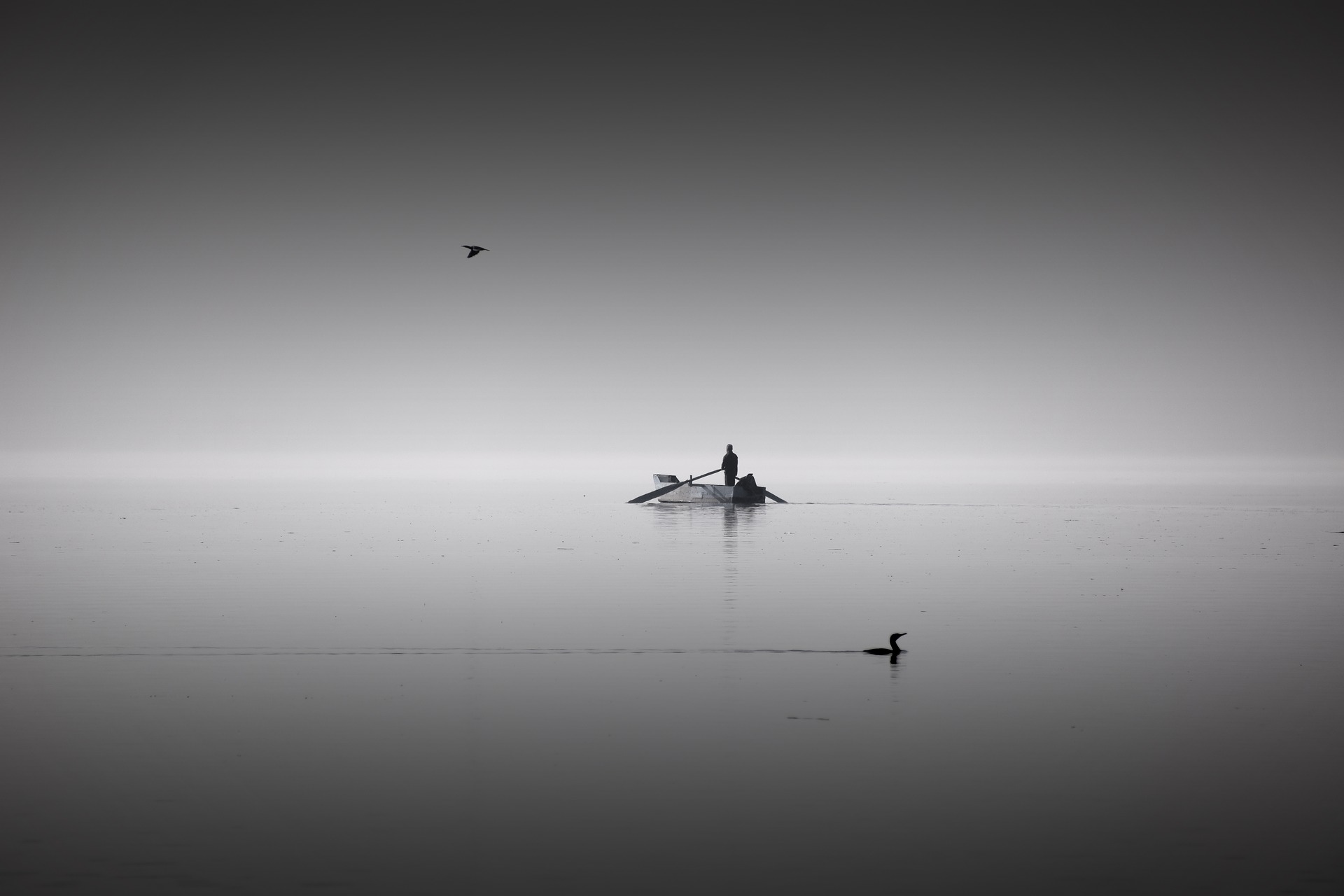 By: Jen Kljajic   |   Lucid Lane 
__________
The day after my brother had taken his own life at our parent's home, my parents were so immobilized by grief that my sister and I had to take over everything.
I remember having to move his car so the cleaning company could park their truck—I didn't know services like that existed and remember thanking God that they do. It was a very cold April morning, and I wasn't prepared for the frigid blast of air conditioning that hit my face as I turned his car on. When I went to turn down the air conditioning, I noticed it was set on high. I sunk into the seat and leaned my head on the steering wheel and started to cry, knowing that he had likely been sweating due to withdrawal symptoms. Even though I knew he was probably in withdrawal, the confirmation of the cold air overcame me. I sat there for a while and told him I was sorry I couldn't help him more.
Then I realized that the radio was on. It was a local Christian station and Toby Mac was playing. I didn't know he listened to Christian music, and I thought I knew everything about him, especially since he let me in on his struggles with iatrogenic illness from benzodiazepines (benzos). It brought me such great sadness and relief at the same time that he was reaching out to God, possibly knowing this would be the last time he parked his car at our parent's house. There was peace in knowing that he was surrendering and may have been comforted in some of the last hours of his life by God.
We didn't know if he had been contemplating taking his own life over a longer period of time or if it happened within a 15-second time frame—like research says is common—or a combination of both. What we do know is that benzos themselves and benzo withdrawal cause suicidal ideation. It says it right in the pamphlet from the pharmacy.
Sadly, it is likely that he had been contemplating it. One sign we learned about in the weeks that followed was that he had called every person in our very large family and had a nice conversation with them before taking his life. The signs evaded us in the matrix of separation we all often live in due to the demands of life.
I didn't remember his last hug until after he passed. It had been especially warm and he looked at me for a long while before we parted. In my mind he was getting better and was thanking me for the support I was giving him. I now know he was saying goodbye and taking one last look at me.
I'll never forget it.
Working as a therapist, I have come to witness some of the darkest moments in a person's life. Several people I have worked with who were in recovery from opioids shared how when they used benzodiazepines along with opioids, they became suicidal and would often try to overdose to end their life at those times. Incidentally, taking benzos and opioids together raises the risk of overdose due to increase respiratory depression.
Last year, Dr. Oz aired a show highlighting the risks of taking benzodiazepines, the largest risks being suicidal ideation and the complicated, long withdrawal associated with stopping use of benzodiazepines—even when taken as prescribed. His guest, Lisa Ling, American journalist, television presenter, and author shared her investigative findings into the epidemic, which was prompted by witnessing her father's experience with benzo withdrawal after taking them as prescribed. She highlighted a conversation she had with Chris Cornell's wife about his benzo-related suicide and went on to create a special full-hour documentary on her series, "This is Life," on CNN about the risk of life-threatening withdrawal, suicide, and benzodiazepines.
This was the first show to start getting the correct information out there about benzodiazepines. They explained how the neurotransmitters lose their GABA receptors and are left without the ability to calm down naturally. This leads to a firestorm of excitatory neurotransmitters, such as glutamate, taking over the brain and inducing withdrawal symptoms, such as seizures, hallucinations, agitation, akathisia, and suicidal ideation. The overall visual of the brain they provided on the show was very accurate.
Lisa Ling went on to explain the need to slowly taper—with the help of a doctor—through liquid titration or carefully measured compounding pills at each drop in the dose through the use of a compounding pharmacy. Slow tapers are usually tapered 5-10 % every two to four weeks per the Ashton Manual, which is the gold standard for tapering benzodiazepines.
She also covered the stories of several people going through benzodiazepine withdrawal. Sadly, one of them, a young man, had ended his life. He had taken them as prescribed for sleep after picking up the midnight shift to earn extra money to put towards his dream of opening up a food truck. Lisa Ling interviewed his parents and their testimony was hauntingly heartbreaking. This didn't have to happen. The other person she covered found support from informal online forums on Facebook and a website called benzobuddies.org with peers helping each other cope with the side effects and withdrawal from benzodiazepines.
Lisa Ling's coverage last year was a good start. However, so much work still needs to be done. In Massachusetts, legislation House Bill #1739 and Senate Bill #S2247 have been proposed, requiring doctors to adopt and implement slow tapering protocols and processes as well as provide informed consent. Similar legislation has been introduced in New Jersey and Colorado. Likewise, I plan on starting the process in Michigan, in honor of my brother and the many lives lost to benzodiazepine related withdrawal, complications, and side effects.
Currently, I am working as the Director of Therapy for Lucid Lane where we are helping people and their physicians slowly taper off of benzodiazepines and opioids through education, cognitive behavioral therapy, and mindfulness to manage the withdrawal symptoms. All therapists are trained to understand benzodiazepine withdrawal, the general risk of suicide associated with just taking the medication, the risk of suicide, death or seizures in withdrawal when tapering too quickly, and the increased risk of overdose when taken in combination with opioids.
Every day I wake up and do this work with my whole heart in the name of love for my brother who took his life under the influence of a high dose of benzodiazepines, which took place after several subsequent fast tapers and cold turkey attempts. These deadly attempts at getting off benzodiazepines happened because he didn't have the right support and understanding from his doctors, who they themselves also did not have the right education and support around benzodiazepine use.
Find Jen and Lucid Lane at https://www.lucidlane.com/
____________
Suicide Prevention Resources
If you or someone you know is struggling with thoughts of suicide, call the suicide prevention hotline at 1-800-273-TALK.
Crisis Hotlines
Salt Lake County/UNI Crisis Line: 801-587-3000
National Suicide Prevention Crisis Text Line: Text "HOME" to 741-741
Trevor Project Hotline for LGBTQ teens: 1-866-488-7386
University Of Utah Crisis Interventional Crisis Line: 801-587-300
Online Resources
____________
If you have any questions about how Blunovus can help you improve your culture and provide your employees with the emotional resources they need through our Proactive-EAP, don't hesitate to contact us at (866) 258-6688 or go@blunovus.com.
We are here to help!
Disclaimer: Blunovus content is not therapy and is not designed to diagnose or treat any condition you may be experiencing. Please contact a medical or mental health professional for treatment that is specific to your needs.